We all love our pets (or so I hope). So it can be easy to fall in love with a book animal. Today, I want to share some of my favorite animals and pets from books.
I'm excluding from this list shifters, such as werewolves. That deserves a post all on its own.
Fare warning: Some of these are plot points and contains spoilers.
Fleetfoot
- Celaena's puppy from
Throne of Glass
. Sarah J Maas described her as the Mary Sue of dogs. That she's just perfect. Doesn't jump on your lap when you're trying to do something, doesn't chew on things, and is just loving all the way around. She's also said that Fleetfoot is the only safe character in the series.
Ghost
- Jon Snow's dire wolf from the
A Song of Ice and Fire
series. Ghost is my favorite of the Stark dire wolves, possibly because he gets the most screen/page time. But the others deserve a mention as well. May we have a moment of silence for Lady and Grey Wind? As for Summer, Nymeria, and Shaggy Dog... We know where the show has gone, but who knows what
Winds of Winter
will hold for them?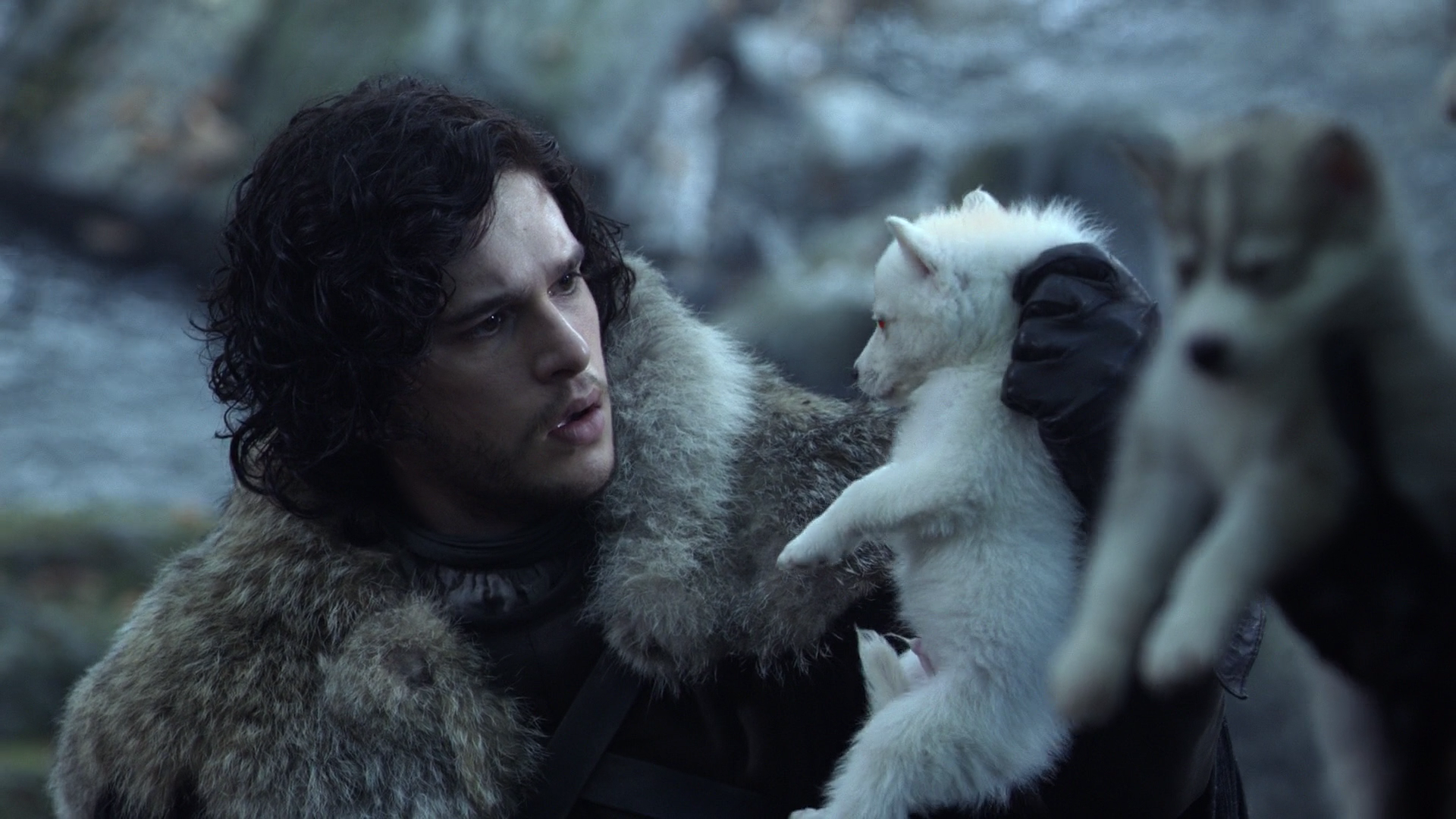 Kiki - Yelena's horse in the study series is amusing and sweet and super fast. All she wants is to keep Yelena safe... And apples.
Buttercup - Oh poor, poor Buttercup from The Hunger Games. Prim loved her cat. Somehow, the cat managed to survive the bombing of District 12 and make it back to the Everdeens.
Chainsaw - How can you not love a baby raven dreamed up by Ronan Lynch? Chainsaw keeps Ronan safe. And, I mean, seeing Ronan take care of a baby bird? It's just adorable.
Hedwig
- What would a list about bookish pets be if it didn't include the famous snowy white owl that belonged to The Boy Who Lived? She loved Harry until her last. You know you cried.
Who are some of your favorite pets in books? Did I miss any?