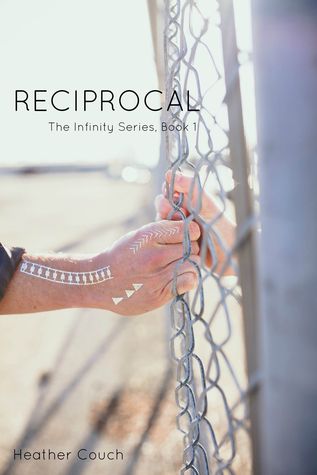 Title:
Reciprocal
Author:
Heather Crouch
Publisher:
Dream Big Publishing
Release Date:
July 7, 2015
Love knows no limits or boundaries. Can we choose who we love? In this new world that the government has created, we aren't free to choose. I have fallen in love with a person from another realm. They are called the Peregrinus and we know virtually nothing about them. There are rebels amongst our people who want destroy us. They want to eliminate the Peregrinus. They feel threatened that they are trying to take over our country like the long ago terrorists. This war brewing isn't unfamiliar to my country and I wonder at what cost it will stop. For me, I long to chose who I can love but it may cost me my life. Is love worth the fight?
I'm a little apprehensive about writing this, because I'm not totally sure what to say. Did I like the story? Yes. It was a really interesting concept. I enjoyed that there was romance. But it had some very specific problems. The biggest problem for me was the way that it reads. The book needs more editing. Because of this, I was often confused in the beginning until I figured out more of what was going on. So I'm a little torn on how I feel about it.
On a good note, even in such a short book many of the characters were well developed. Some of them we didn't see enough of for it to matter, but it was nice seeing multi-dimensional characters in such a short book.
And as I said, this isn't just a love story. There is a lot of politics and racism influencing most of the plot. Like I said, the plot is interesting and did hold my attention.
Overall?
I'm really not sure. I enjoyed the plot and the romance. But I had trouble getting through it due to the editing problems.